Combo
When they deserve it all!
You've been asking for it and now we have it. See which combo party fits your needs below.
​
If your gamer loves being active and you want to give them the best of both worlds, we've got you covered. With a combination of video gaming in the game truck and then live action video gaming (laser tag) right in your yard, your gamers are for sure going to have a great time. ​
​
2 HRS Combo! 1 HR Game Theater &1 HR Laser Tag!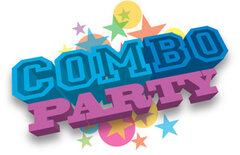 3 HRS Combo Game Theater and Laser Tag NON-STOP!