3 HRS Combo Game Theater and Laser Tag NON-STOP!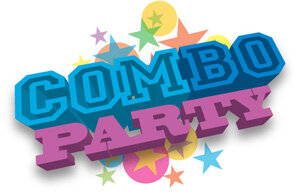 Description
AGES 8 & UP
MOBILE GAME THEATER: Game Coach assisted Party in the climate-controlled mobile video game theater delivered to you at the confirmed location. Package includes free use of full video game library, party favor for guest of honor, digital invitations which can be downloaded from our website, complimentary photos on Facebook fan page. LASER TAG: All participants must have a signed "hold harmless" waiver prior to participation. Minors (under 18) must have the waiver signed by a parent or responsible guardian. At Gamerz Laser Tag we strive to make our Laser Tag parties exciting and fun, while remembering that safety comes first. Please feel free to call us at 502-444-1551
14 Recruits use our Laser Taggers and Play Laser Tag as the Alpha and Bravo Teams!
The Laser Tag Field is set up with pop up bunkers. The Blaster Tagger has internal settings for Fire Rate, Clips, Health, Damage & Teams. Our Laser Tag Birthday Parties come with A special/bigger laser tag gun "The Equalizer" for the honoree to use during the game play, A "Drill Sergeant" to make sure the players have fun, and seating for up to 14 inside the army bunker/trailer